Seniors Week is coming up from June 2nd  to June 8th
June 2nd to June 8th the Royal Tyrrell Museum is offering free admission to the museum all week for seniors 65 and over.  They are hosting events each day for you to take advantage of.  See the attached poster for more details.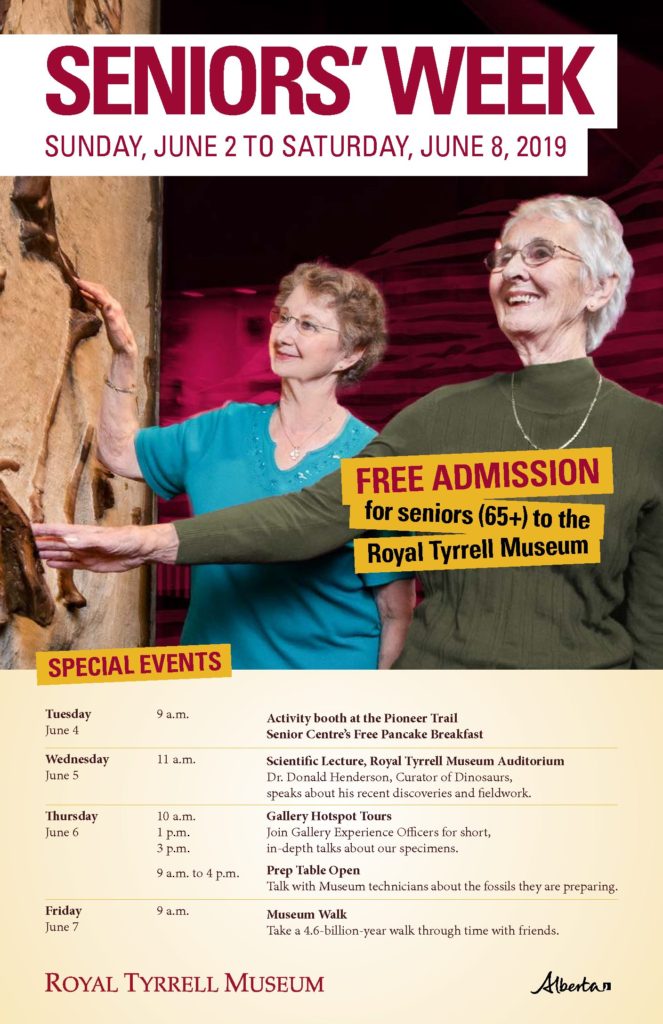 Please check out the attached calendar for the many activities going on around town in your honour.