DAP in the Community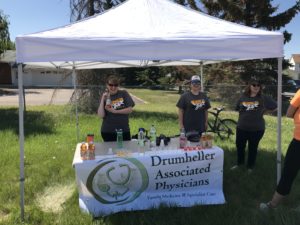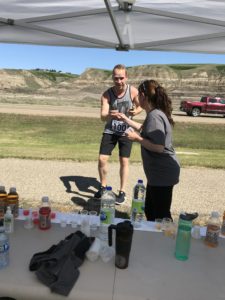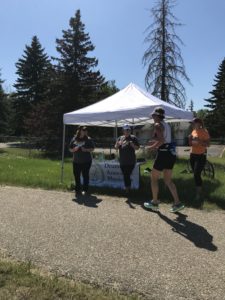 The physicians and staff have been busy in the community this month.
We sponsored the 7th Annual Dinosaur Trail Triathlon June 2, providing refreshment at the aid station in Midland for the running portion of the race and a medical presence (Dr. Beach) at the finish line. Our volunteers were positioned at the halfway point encouraging competitors on their final leg.
The Dinosaur Trail Triathlon offers a Sprint distance of 750 meter swim, 20 km bicycle and 5 km run and Olympic distance of 1500 meter swim, 40 km bicycle and 10 km run. This year's race had 23 competitors. Top three in the Olympic distance were Cam Morrison, Ben Borkovic and race organizer Morgan Syversten. The sprint distance was won by James Frede followed by Heather Frede and Barb Slemko.
Also on June 2, two of our physicians took part in the majestic Banff to Jasper relay race raising funds for Brain Tumour Foundation. Drs. Kim Hall and Christopher Blackburn were two parts of a 15 member team that ran the 260 km up the beautiful Icefields Parkway.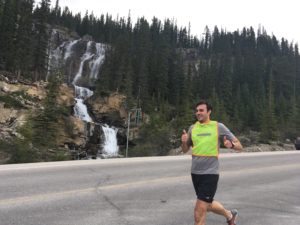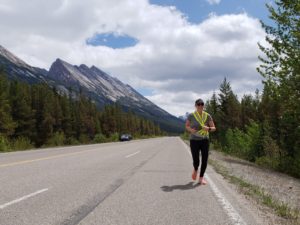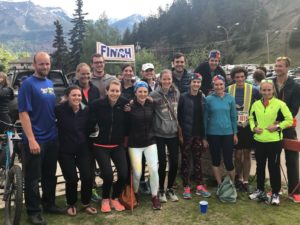 The Drumheller FCSS put on the Family Fun Picnic in the Park on June 6. Drumheller Associated Physicians took part in the Tug-of-War showing great determination and strength. Everyone had fun.