Dr J. M. Kuschke
Family Medicine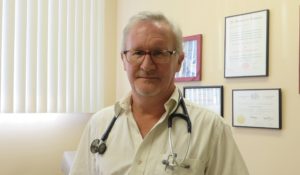 About Me
Dr. Kuschke earned his Bachelors Degree in Medicine and Bachelor's degree in Surgery from University of Stellenbosch in Cape Town South Aftrica in 1985. He spent two years in military service with the South African Medical Service earning the rank of Captain. Dr. Kuschke has been a General Practitioner in rural Canada for more than 20 years, splitting his time between Saskatchewan, Manitoba, Newfoundland and Alberta. He moved to Drumheller in 1999.
Dr. Kuschke is involved in his chosen community as the official Team physician for the AJHL Drumheller Dragons and for the Drumheller Titans High School Football team. He is a board member of the Big Country Primary Care Network and Vice Chair of the Drumheller & Area Health Foundation. He also works in Community Oncology with the Drumheller Community Cancer Centre. 
In 2006, Dr. Kuschke started Lotus Medical Aesthetics providing aesthetic/cosmetic medicine in the form of Botox, fillers and mesotherapy.